GIFT SHOP
Don't forget to visit our beautiful gift shop run by the
Friends of Garvies Point Museum and Preserve.
Garvies Point gift shop offers great gifts and souvenirs for both adults and children. We have an excellent selection of books including Native American culture and history, crafts, cooking, medicinal plants, Native American legends, nature guides, books about fossils, rocks and minerals, and nature story books for children. We have a wide selection of little activity books and coloring books including birds, mammals, trees, butterflies, flowers, Native American Indians, and dinosaurs.
We also offer many items children love including adorable stuffed animals, t-shirts, ant farms, compasses, bird calls, balance birds, Safe-T bows & arrows, tomahawks, and much more!
Our gift shop has beautiful and quality rock, mineral, and fossil specimens plus those appropriate for a beginner or student collection, and jewelry made from gemstones and minerals.
Gift shop sales support Garvies Point Museum. All proceeds go directly to the museum to fund everything from maintaining and preserving exhibits to sponsoring our educational programs and events throughout the year.
*Remember that Friends members receive a 15% discount on all gift shop sales!
Click here to become a member
Thank you for your continued support of Garvies Point Museum!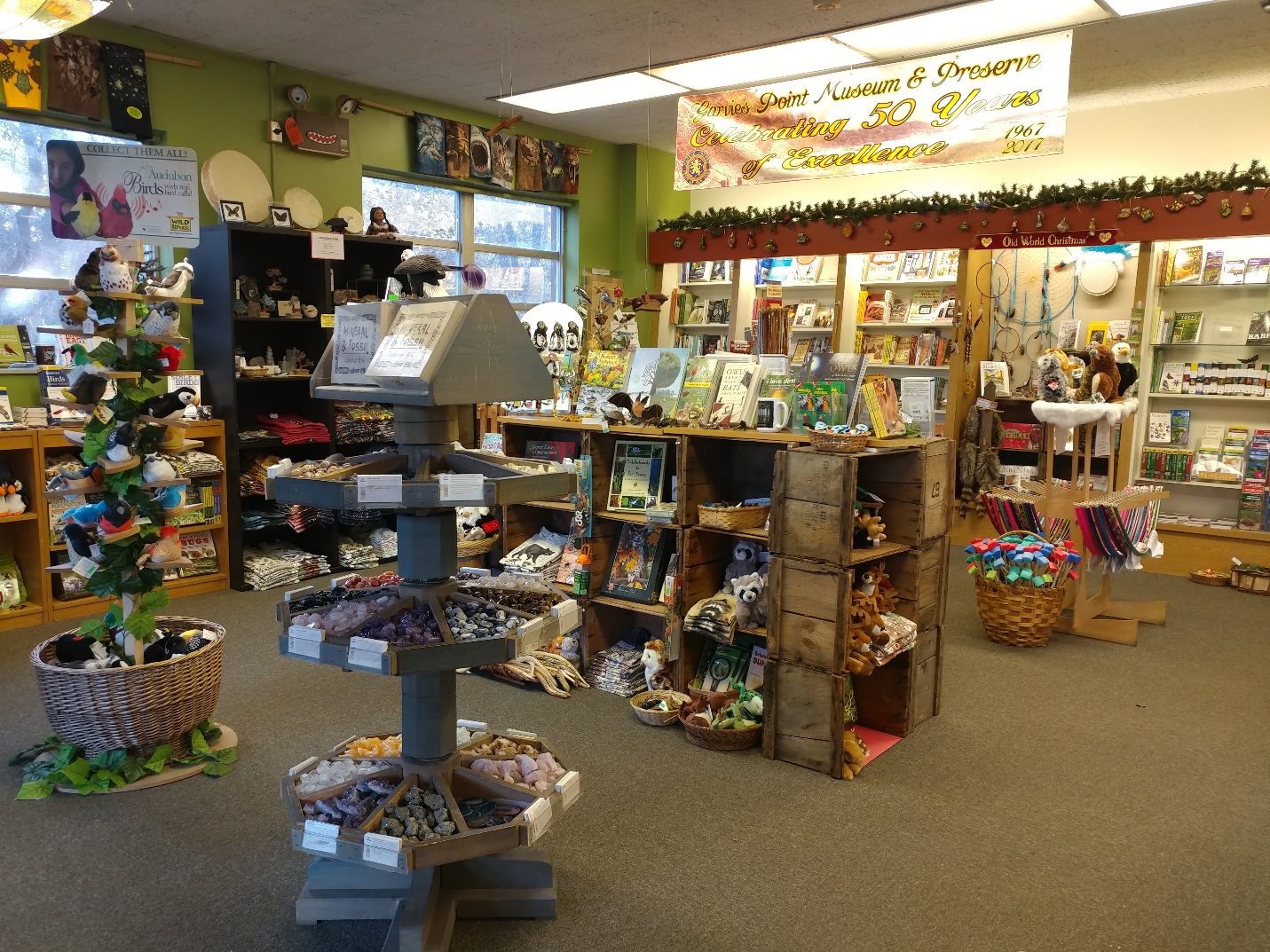 Gift Shop at Garvies.
Contact Veronica (516-571-8010) at Garvies Point Museum
If you have any questions