Archaeology School Program
Archaeology Programs at Garvies Point Museum

G-2 FIELD ARCHAEOLOGY (4-8), (9-12), (College)

This slide-illustrated lesson shows the "why and how" of the science of Archaeology: how archaeologists dig and record their work in the field. A replicated dig and other selected museum exhibits are used for reinforcement. Students will see an archaeologist's kit, bag of digging tools, and a telescopic alidade.



G-12 EXPLORING NATIVE AMERICAN POTTERY II (4-8), (9-12), (College)

This is a hands-on analysis of traditional Native American pottery-making techniques and methodology. Participants will discuss and/or record archaeological information and work with natural clay and related artifacts.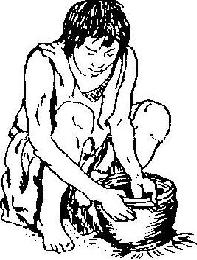 G-8 INTERPRETING SKELETAL REMAINS (7-8), (9-12), (College)

This hands-on program details the interpretation of human skeletal remains, including the determination of gender, physiological age, disease and trauma. Students will be able to handle actual skeletal remains.