North Shore Audubon Society
In order to join, contact the North Shore Audubon Society for application forms:


North Shore Audubon Society
PO Box 763
Port Washington, NY 11050
Mission Statement:
"To promote, protect and preserve the environment and the birds that inhabit it through education, advocacy and leadership."
News
Cooperation with the Garvies Point Museum and Preserve has been strengthened by the adoption of the preserve by North Shore Audubon Society. This will result in further cooperation between the museum and the chapter, and with extensive chapter participation during preserve improvements and habitat restoration efforts.
About the chapter
Founded in 1952 by a group of students in a Port Washington High School as the Lyman Langdon Audubon Society, the small bird group became a
chapter
of the National Audubon Society and continued to attract new members. In the year 2000, the group changed its name to the North Shore Audubon Society (NSAS). There are currently about 800 members.
The NSAS covers the region along the north shore of Long Island, east from Great Neck to Cold Spring Harbor, and south to New Hyde Park and Westbury.
Meetings
Meetings are held the fourth Tuesday of the month except for February, June, July and August. Check the NSAS web site for location. Topics range from birds, of course, to bats, turtles and exploring exotic places. Meetings are open to the general public.
Newsletters
The NSAS Newsletter informs members of local bird sighting and news, important relevant legislative developments, significant local environmental problems, issues and action plans, as well as notification of meetings and field trips. The Newsletter is issued in January, March, May, July/August, September, October and November.
The entire schedule of field trips and anticipated speakers and topics for the year's meetings is included in an insert in the September or October issue. This also lists contact information for the Board and Committees.
Protecting our environment
NSAS monitors local and regional environmental issues, determines which require action, takes appropriate initiatives and reports to the general membership through the Newsletter. NSAS participates in the annual International Beach Clean-Up Day, during which debris is collected, classified and weighed on shorelines worldwide and Earth Day.
Education
NSAS educational efforts are focused on Theodore Roosevelt Bird Sanctuary in Oyster Bay and Garvies Point Museum and Preserve in Glen Cove. NSAS is represented on the Advisory Board of the Sanctuary and provides volunteers and support to both organizations.
Field Trips
Half-Day Field Trips take place Wednesday and Saturday mornings from April to June and from late August to October at 9:30am at a variety of prime Long Island birding locations. Locations are announced in the Newsletter and the NSAS web site.
NSAS participates in the National Audubon Society Annual Christmas Bird Count in December, with Huntington Audubon Society.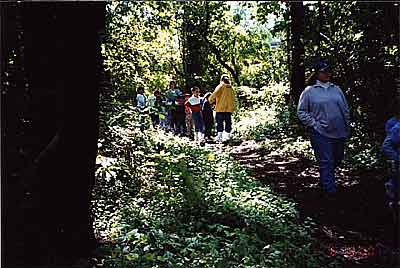 They have a website Here
TOP